About SolarHome.org
Click here to see our selection of Solar Power Products.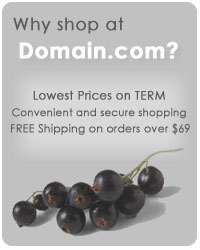 SolarHome.org has been selling high quality Solar Power Products & Solar Energy Products products since 1998. Although we are based in Salt Lake City, Utah, we have compiled an extensive selection of our favorite Solar Power Products products and accessories from manufacturers across the nation. We sell only the best products of the highest quality.
Partly because of our refusal to sell anything but the best and partly because of our dedication to both our customers and our products, we are the leading Internet seller of Solar Power Products and accessories. You can count on us to provide you with high quality products, great deals, and excellent customer service. Why would you want to shop for Solar Panels anywhere else than right here at SolarHome.org? We have been in the Solar Power Products business since 1998 and truly appreciate the opportunity to serve you today and in the future!
Contact SolarHome.org
801-486-4156
Monday - Friday 9am - 5pm Mountain Time
Email
admin@SolarHome.org
Mail
350 S 400 E
Salt Lake City, UT 84111
Suite G6
SolarHome.org Privacy Policy
We will never sell any customer's information to any third party. This is our pledge to you, our customer. Any information gathered on this site will be used only by SolarHome.org. One month after your order is placed; your credit card information is automatically deleted from our database. Your privacy is our first and main concern. We understand that you want to be able to purchase solar power products online and not have to give away your personal information to do so.
Limitations: Even though we try our best to ensure your privacy and security and always look to use the best available and tested technologies to guard and protect our web site and our customers, we face the same risks as all Internet companies.
More helpful links:
Frequently Asked Questions
Shipping Information and Rates
Contact Customer Care
Returns and Exchanges
Privacy Policy
Information Center
Solar Power Products in the News
Solar Power Products Product Catalog
View shopping cart
Most popular Solar Power Products categories: