Solar Power Products Customer Service
Click here to see our selection of Solar Power Products.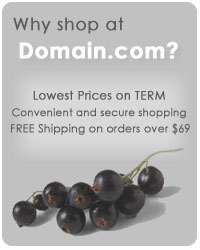 Thanks for visiting SolarHome.org. Every day we help more than 1000 customers find the Solar Power Products and Solar Energy Products they need. With a selection of over 1000 Solar Power Products products you are sure to find just the item you are looking for. We have been in the Solar Power Products business since 1998 and truly appreciate the opportunity to serve you today and in the future!
Having trouble placing an order online? Have a question about a product? Want to check on the status of your Solar Power Products order?

Call our friendly and knowledgeable customer service department and they can take your order over the phone, give you more info about a product and answer any other questions you may have.
Customer service numbers:
801-486-4156
Monday - Friday 9am - 5pm Mountain Time
Customer service email:
admin@SolarHome.org
Contact SolarHome.org
801-486-4156
Monday - Friday 9am - 5pm Mountain Time
Email
admin@SolarHome.org
Mail
350 S 400 E
Salt Lake City, UT 84111
Suite G6
Return Policy on all Solar Power Products products
If you are not fully satisfied within 14 days of the delivery date, please return your order to us. Call our dedicated customer service at 1-801-486-4156 and they will assign to you a Return Authorization Number (RAN) which allows us to keep track of the return.
The returned product must be in new and unused condition, in the original box with all the documentation, parts and accessories to insure full credit. "New and unused" means sale-able condition, not dirty and not washed. We cannot accept returns for an item with any indications that it has been used.
Return shipping costs are your responsibility unless the item is damaged or defective. All returns are subject to a 30% restocking fee and must be returned within 2 weeks (14 days) after receiving the item. If you have any questions about the restocking fee as it pertains to your order please call us before we ship the product as once it leaves the warehouse we have incurred our cost.
We love satisfied customers so if you have any questions about this policy, please feel free to contact us via e-mail at admin@SolarHome.org or via telephone at 1-801-486-4156.
Note: Shipping charges cannot be refunded.
Please allow us 10-14 days once we have received your return to process and credit your credit card.
Damaged or Defective Items
If your order arrives at your door damaged, broken or defective, we will either replace the broken parts if possible or ship out a new one completely at our expense.
Requests for replacement parts will be processed as quickly as possible. Please note that we are not able to express ship replacement pieces.
We work hard to make your shopping experience at SolarHome.org an enjoyable one.
Credit and Return Time
Please give us some time to process your return/exchange. It takes about 10 business days for us to receive the returned or exchanged product back from you. Within 72 hours of receiving the item back in our warehouse, you will receive an e-mail that reflects that your credit card has been credited.
All refunds granted are for the purchase price of the product only and can only be issued to the credit card used at purchase.
Canceling Your Order
If you have placed an order and would like to cancel it, please call us at 1-801-486-4156 within four hours of placing your order to cancel it free of any charges.
Don't worry! Even after the four hours, our friendly customer service will do all that we can to stop the items from being processed and/or shipped but there is no guarantee that we will be able to stop it in time
SolarHome.org Privacy Policy
We will never sell any customer's information to any third party. This is our pledge to you, our customer. Any information gathered on this site will be used only by SolarHome.org. One month after your order is placed; your credit card information is automatically deleted from our database. Your privacy is our first and main concern. We understand that you want to be able to purchase solar powered products online and not have to give away your personal information to do so.
Limitations: Even though we try our best to ensure your privacy and security and always look to use the best available and tested technologies to guard and protect our web site and our customers, we face the same risks as all Internet companies.


100% secure shopping at SolarHome.org - Trusted since 1998
More helpful links:
Solar Power Products Shipping rates
Entire Solar Power Products product catalog
View shopping cart
Most popular Solar Power Products categories: