Solar powered outdoor lights
Click here to see our selection of Solar powered outdoor lights.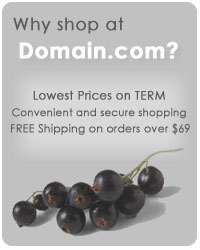 Solar powered outdoor lights are an amazing way to utilize the power of daylight to light up the night. Here at Solar Home, we have many wonderful solar powered outdoor lights for you to choose from. Choose ones that will brighten your garden and home at night, and during the day! We have many beautiful styles. Our solar powered outdoor lights are so easy to install and so inexpensive to run!
You may choose some of our solar powered outdoor lights specifically for security purposes. For such purposes, we have security lights that will turn on when there is motion. We also have solar powered outdoor lights that will turn on automatically when dusk arrives, and then turn off automatically when dawn comes -- these are especially great if you plan on being out of town!
Some of our solar powere outdoor lights are wonderful for spotlighting certain features of your garden at night, like a special tree or a a water feature. You may also decide to use our solar powered outdoor lights to light up your stairs or a pathway for safety reasons.
We have the best selection of Solar powered outdoor lights at the lowest prices!
Related products:
Solar bird bath
When you have a solar bird bath it will provide you with an elegant ambiance for your outdoor experience.
Solar bird baths
Bring the relaxing music of nature to your own backyard with solar bird baths.
Solar car fan
When you have a solar car fan you are saving yourself money, but that is not all, you are also helping preserve the health of our planet.
Solar cells
The light-absorbing material contained in solar cells will effectively conduct and transmit solar electricity, especially in remote areas of the world when their power is cut-off from the regulated power system.
Solar cookers
Solar cookers have been called "win-win technology" especially for in sunny places where fuel is exceptionally scarce.
130 watt solar panels
130 watt solar panels can be used for recreational vehicles.